Wendy Williams Talks Being Diagnosed With Lymphedema, New Boyfriend & More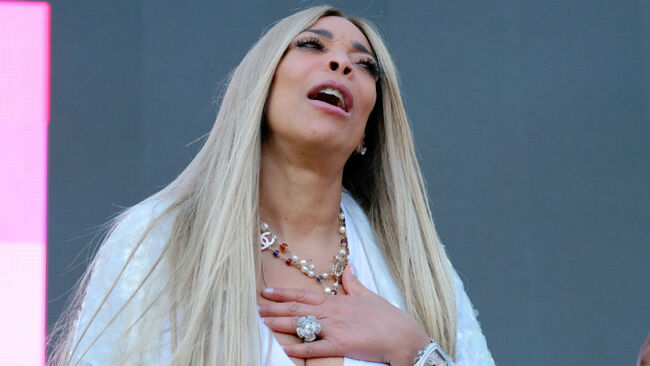 2019 has been the year of changes for Miss Wendy Williams.
After taking a five-week hiatus from her talk show, the 54-year-old TV personality returned to television screens on Monday (July 8) with a few big announcements.
To start, Wendy opened up about dating a new guy after being linked to a 27-year-old convicted felon last month. "Well, I'm not on the market anymore," she told her audience while tearing up. "I don't know how I'm doing! I'm not in love, but there's somebody that I'm crazy about."
"You all think I'm messing around with a 27-year-old — 27-year-old boys, quite frankly, do find me very attractive. I get it," she added. "But when it comes time for the comfort of a man, I need somebody in his 50s, too. And he's got to work."
While talking about the new man in her life, Wendy appeared to get a little too excited, revealing a few more details about him that she said she didn't really plan on sharing. "It helps that he's a doctor," she said with a smile. "I am not going to say one more word. You're not going to blow this for me. But he's been married, his kids are in their 20s. And yes, he's black. I know you're wondering."
Wendy, who was forced to take an extended hiatus earlier this year due to a health scare, also revealed that she's been diagnosed with lymphoedema — a chronic condition that causes swelling in the body's tissues. "Lymphoedema, by the way, I've been diagnosed," she said while explaining why her ankles were so swollen in recent paparazzi pictures. "It's not going to kill me, but I do have a machine — and how dare you talk about the swelling of it all."
As fans know, Wendy filed for divorce from her husband of 22 years Kevin Hunter in April — a decision that was reportedly sparked by Kevin's alleged longtime mistress having his child in March. Since then, the former couple's divorce drama has played out in the media.
Photo: Getty Images